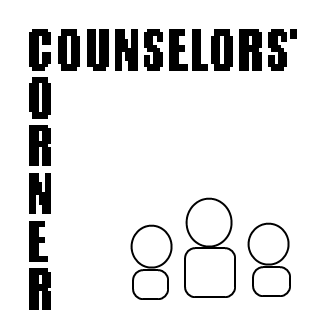 Counselors' Corner Volume 2
Gilmore Elementary School
Sunday, May 10, 2020
Counselors' Corner
Volume 2
Coping Strategies during the Quarantine Period
Fear and anxiety about the unknown or a disease can be overwhelming and cause strong emotions in adults and children. Coping with stress will make you, the people you care about, and your community stronger.
Take Care of Yourself and Others
1. Taking care of yourself, your friends, and your family can help you cope with stress. Helping others cope with their stress can also make your family and your community stronger.

2. You may be wondering what to do about an older family member or someone with a chronic illness. It would be best to check in on them periodically thru-out the week to make sure they are doing well.

3. Take care of your body by taking deep breaths, stretching, yoga, or meditation.

4. Try to eat healthy, well balanced meals.

5. Exercise regularly, get plenty of sleep.

6. Make time to unwind, and do activities you enjoy.

7. Connect with others, and talk with people you trust about your concerns and how you are feeling.
Ways to Support your Child
1. Remember that they are stressed out too. If you are navigating your childs' squabbles, remember that they're picking up on the anxiety in the air and feeling it just like we are. That may cause them to act out. Before you react, take a deep breath, and make space for feelings that might be floating to the surface. Patience and empathy are some of the most important things we can give our kids right now.
2. For kids of different ages, level the playing field.
3. Try to find activities they can do at different levels. It could be an art project with the same materials but no set goal, a fun dance game, or working together on a project with roles for each child. They can make a book and the older one can write the words while the younger one draws the pictures.
4. Encourage shared interests. This is a great time to explore new activities and find a few things your kids like to do together. Try making a jar that has slips of paper with activities both kids like. They can pick out one or two ideas the next time they say they are bored.
5. Siblings and Relationships. Teach them how to develop loving relationships with their siblings. Praise them when they are playing and working well together. Try to be understanding when they're not. Have faith in them and their relationship, not just as it is now, but as you hope it will be in the future. Explain to them how someday they will realize how lucky they are to have each other.
6. Family Walk
If you're walking around your city block, see who can spot the fire hydrants first. If you're on a trail, see who can spot the trail markers first. Scavenger hunts are easy to make and can last throughout the walk. When you get home, talk about what they did or saw on the walk.
I hope this information will help you and your family.
Please stay safe and healthy!
Chris Rogers
School Counselor
Gilmore Elementary School